June marked the world premiere of WATERFALL, a new musical based on Behind the Painting, a beloved Thai short-story written by Thai novelist Siburapha.  Waterfall premiered at the Pasadena Playhouse in LA and has been met with much praise and positive reviews from the theater community as well as the local Thai community.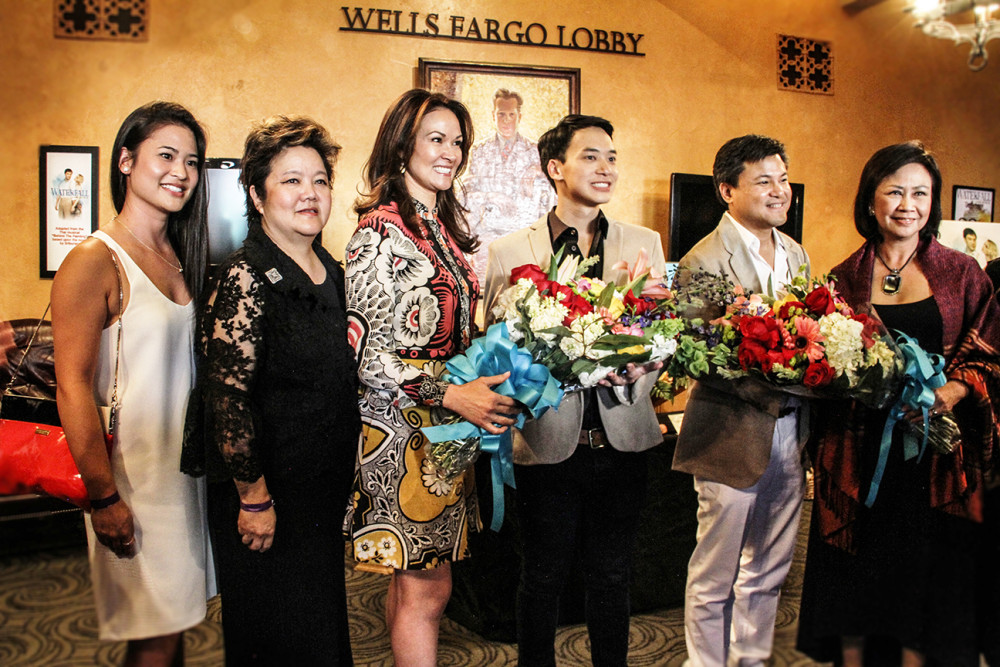 Representatives from Chang presenting flowers to Bie Sukrit and Tak Viravan (photo credit: Chang Beer)
Set during the late 1930's, a time when nations struggled to define themselves, WATERFALL takes us on an powerful journey of love.  Amidst a tug of war of societal and cultural norms, the many themes and conflicts we are introduced to prove their timelessness as we are faced with such similar struggles today.  WATERFALL certainly has the makings of an epic musical.
As WATERFALL is a collaboration between Asian and American theatrical professionals, this collaboration is rich in every aspect of the show.  From the performances to the set design to the costumes and the music,  WATERFALL oozes with cultural authenticity and speaks of the attention to detail this show is being given.  I never felt the Thai aspects of the show were dialed in nor did I feel that Asia was used simply as a setting, but rather another character on stage with it's own fears and desires.  Although the story is set in Japan and Thailand,  the show speaks with American audiences in mind.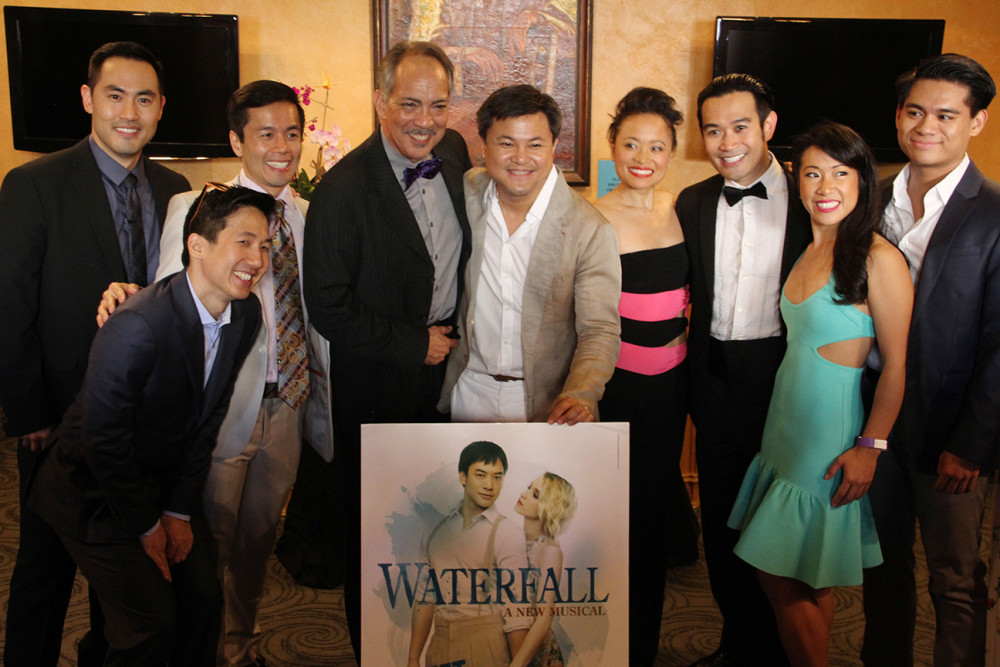 Part of the WATERFALL cast with Director, Tak Viravan (photo credit: Chang Beer)
With a predominantly Asian-American cast, WATERFALL does a great job of transcending the traditional archetypes of Asian roles in theater by tackling themes that elevate our vision of the world.  Bie Sukrit, Thai pop superstar, makes his American debut as the leading man, and guides you through the entire journey as your hero and narrator.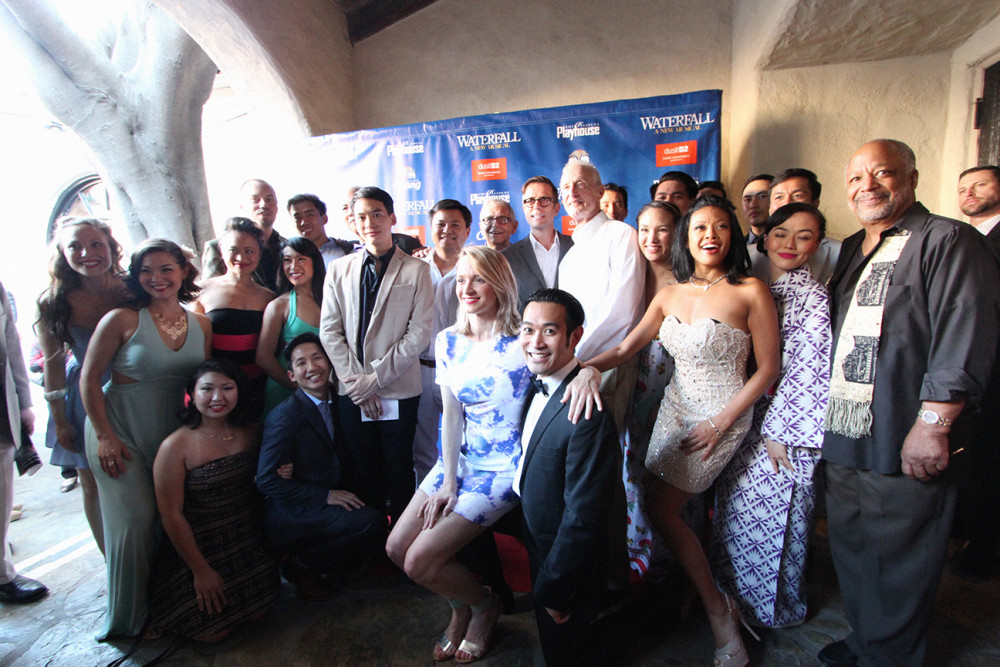 Cast and Creative team of WATERFALL (photo credit: Chang Beer)
WATERFALL brought pride and joy into my heart as the show spoke to my identity as an American as well as a Thai person.  At the end of the day though, Producer Jack M. Dalgleish  says, "The show is about love."
WATERFALL ends it's premiere run at The Pasadena Playhouse on June 28 and heads to Seattle's 5th Avenue Theater in October.  We have high hope for this show and are excited to see the production head to Broadway in 2016.