Over the weekend, I got the chance to chow down at our second Supper Club event featuring Chef Chuck Valla. The venue at 201 Allen Street with its large open commercial kitchen and intimate dining room is a perfect spot for our hungry diners to interact with the chef and taste his delicious creations.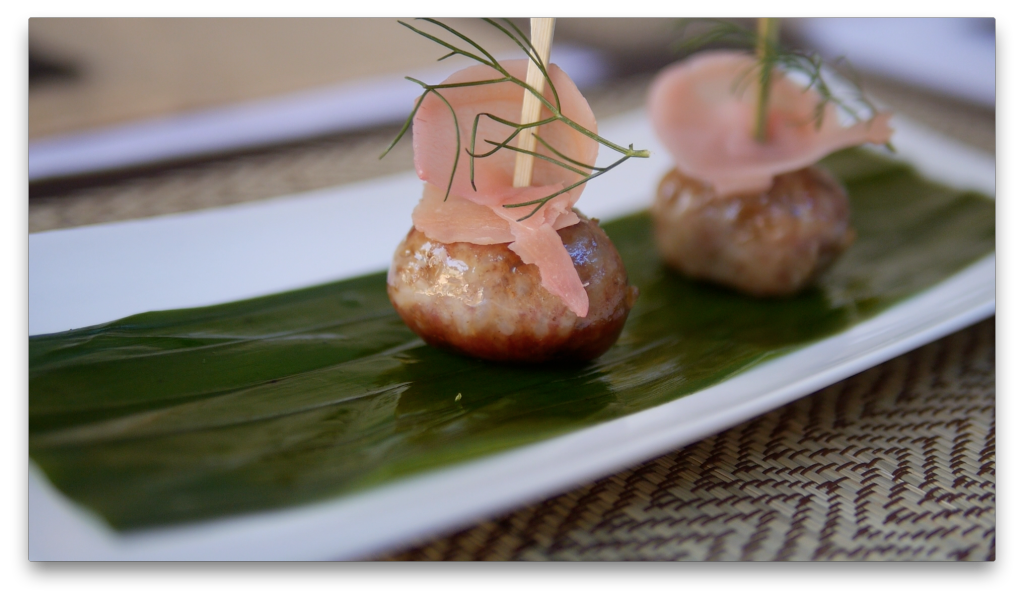 For the first course Chef Chuck Valla prepared his signature homemade Rice Sausage. Super rich in flavor, yet light, with a sweeter taste than Kielbasa, you can see the bits of rice embedded inside the casing. It was a delicious appetizer.
A huge highlight was the Pak Mor Kang Keaw served as the fourth course. Beautiful and delicate in its presentation, the rice paper filled with braised beef looks as delicious as it tastes. The rice paper was delicate but with a spoonful of homemade green curry sauce and perfectly cooked quail egg placed on top the dish had a wholesome feel to it. It was a crowd favorite with a few diners requesting seconds!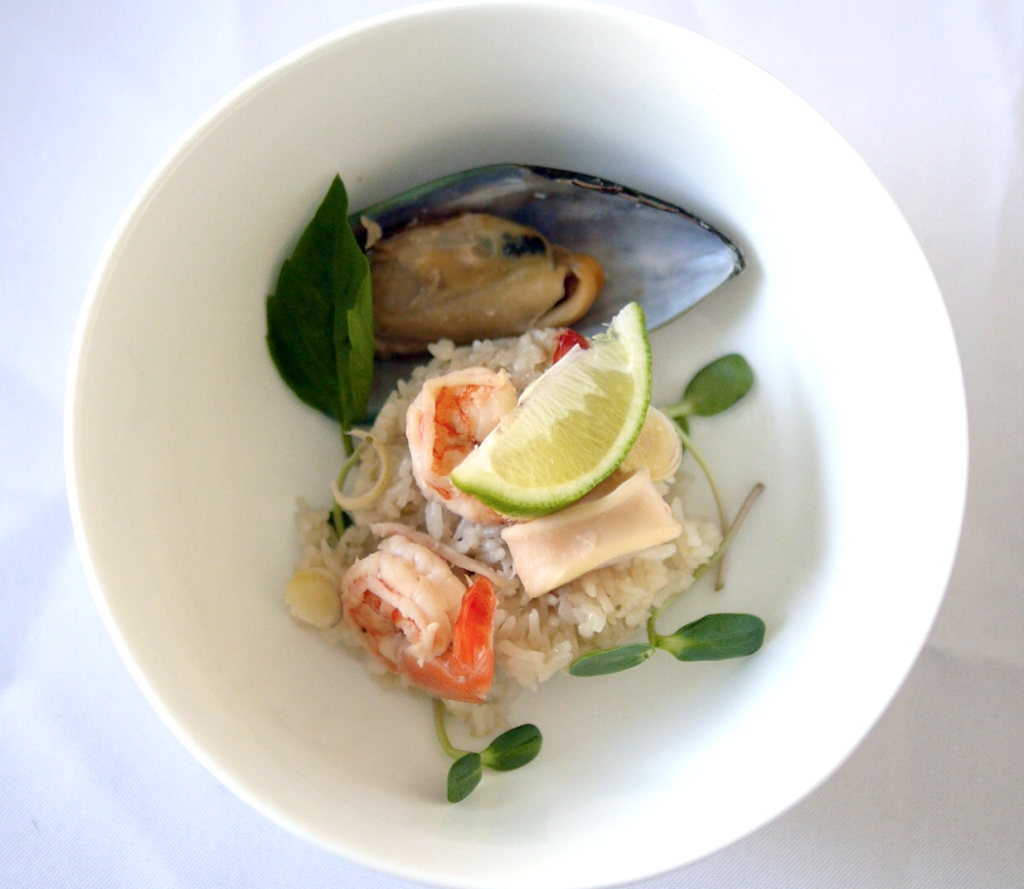 The Khao Ob Talay was very filling as I quickly scooped up as much Tom Yum mixture into the rice as I could with the New Zealand mussel. The rice was also presented at the perfect temperature. It was moist but had a harden edge for a scrumptious bite.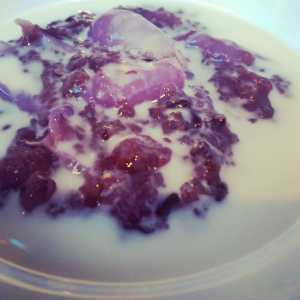 The tasting menu was finished off with a purple lychee rice pudding for dessert and the sweetness hit all the right spots. Chef Chuck's friendly presence and warm welcome only added to atmosphere. With my taste buds hitting all the right notes, I can't wait for our next Supper Club!